When a rabbit has been a treasured family member for several years, it can be hard watching them slow down as they age. Excel Tasty Nuggets for Mature Rabbits is a delicious, complementary food with special ingredients to help with some of the problems that age brings, such as joint stiffness and a lack of energy; it also helps to keep weight under control.
Naturally high in Beneficial Fibre (38%)
Prevents selective feeding
With glucosamine for healthy joints
Added ginseng for increased vitality
Cranberry for urinary tract health
Contains a natural prebiotic for digestive health
Fortified with vitamins and minerals for healthy eyes, skin and coat
Natural antioxidants to support the immune system
Suitable for: All mature rabbits (5+ years)
Important for: Maintaining good digestive health, preventing selective feeding
Feeding guide: Feed your fibrevore an egg cup full of Excel Tasty Nuggets every day as part of The Excel Feeding Plan.
Feeding Tips
Remember that good quality hay and/or grass should make up the majority of your rabbits' diet and should be available at all times. Rabbits should also be fed a small amount of leafy greens each day. Please talk to your vet for further information. If you are currently feeding a muesli style food to your rabbits you should gradually transfer your pets onto a hay and nugget based feeding plan over a period of between 14 and 28 days, by gradually reducing the amount of muesli and increasing the proportion of nuggets until they have completely replaced the mix. Always ensure you are monitoring your rabbits' weight to ensure a healthy weight. Always ensure fresh clean water is available for your rabbit.
Nutritional Information
Analytical Constituents
Beneficial Fibre 38% • Crude Protein 13% • Crude Oils & Fats 3% • Crude Fibre 19% • Crude Ash 6.5% • Sodium 0.17% • Calcium 0.7% • Phosphorous 0.5%.
Composition
Grass Meal • Oat Feed • Wheat • Soya Bean Hulls * • Wheat Feed • Peas • Yeast • Un-molassed Beet Pulp • Thyme 1.25% • Monocalcium Phosphate • Dicalcium Phosphate • Minerals • Fatty Acids • Soya Oil * • Short Chain Fructo-Oligosaccharides (0.4%) • Ginseng (0.34%) • Salt • Limestone • Cranberry (0.065%) • Ligno-cellulose • Glucosamine Hydrochloride (0.04%). *May Contain GM Materials
Nutritional Additives
Vitamin A (retinyl acetate) (E672) 30,000 iu/kg • Vitamin D3 (cholecalciferol) (E671) 3,500 iu/kg • Vitamin E (dl Alpha tocopherol acetate) (3a700) 140 mg/kg • Vitamin C (L-ascorbic acid monophosphate) 20 mg/kg • Copper (Copper Sulphate Pentahydrate) (E4) 30 mg/kg • Iodine (Calcium lodate anhydrous) (E2) 1.17 mg/kg • Sodium Selenite (E8) 0.67 mg/kg • Iron (Ferrous Sulphate Monohydrate) (E1) 200 mg/kg • Manganese (Manganese sulphate monohydrate) (E5) 188 mg/kg • Zinc (Zinc sulphate monohydrate) 257 mg/kg • Methionine 1,300 mg/kg.
Technological Additives
Tocopherol Rich Extracts of Natural Origin (E306) 100mg/kg.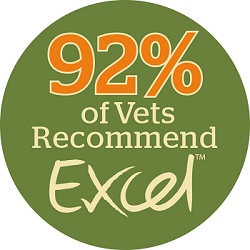 Sticking to The Excel Feeding Plan will ensure your rabbits get the right amounts of fibre in their diet. The Excel Feeding Plan was developed in conjunction with one of the world's leading small-animal vets, to provide a perfect daily balance of fibre and nutrition. Vets say that a complete diet for fibrevores should provide for their dental, digestive and emotional health.

The Excel Feeding Plan is an easy to follow 5-a-day guide to ensure your rabbit, guinea pig or chinchilla gets the right balance of fibre, nutrients, vitamins and minerals for their all round health. That's why Burgess Excel is the UK's No. 1 vet recommended food for fibrevores.

High-quality, dust extracted feeding hay should make up 85-90% of your rabbit's diet. You should make sure it is freely available and replaced with fresh hay every day. They are especially good for dental health as the gnawing action required to eat them helps to wear down teeth.



Excel Tasty Nuggets should be fed as a supplement to feeding hay or grass to ensure your rabbits get all the minerals they need. You should look for nugget products appropriate to your rabbits' life stage.



These delicious, natural and healthy snacks can be fed in small amounts either by hand to help bonding, left in housing to keep your rabbits occupied or sprinkled through feeding hay to encourage foraging. ​


Rabbits can be fed fresh greens as a treat to add variety and provide additional nutrition. Have a look at our guide to feeding greens below to find out what can be fed to your bunnies.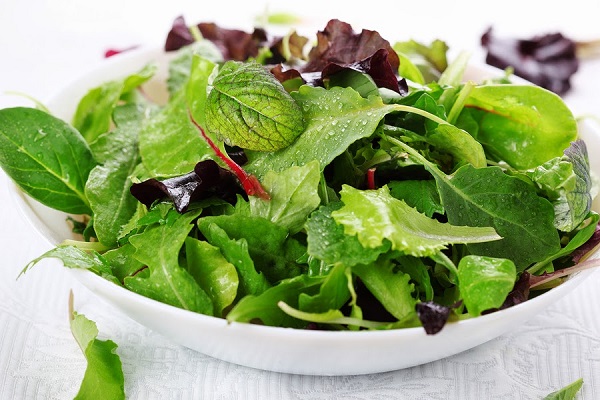 Everyday: Grasses (not lawn clippings), dandelion leaves, plantain, herb robert, rose bush leaves, nasturtium, wild geranium, strawberry and raspberry leaves, hazel tree leaves & branches, willow tree leaves & branches, apple tree leaves & branches, Hawthorn, brambles, goosegrass, blackthorn, nettle (dried), cauliflower leaves, celery leaves, green pepper, kale, mint, romaine lettuce (not iceberg lettuce), spring greens.
​Occasionally (In Small Amounts): Apple (pipless), banana, savoy cabbage, turnip, carrot tops, swede, spinach, parsley, basil, dill, oregano, coriander.


A plentiful supply of fresh water should always be available. Change it daily in warm weather and ensure it hasn't frozen over during winter months.