A delicious, complementary food made from barn-dried grass harvested straight from the fields in England. Excel Forage is an excellent source of good quality, long fibre timothy hay.
100% natural ingredients
High in Beneficial Fibre (55%)
High in Crude Fibre (28.5%)
A source of good quality, long fibre
Barn dried and dust extracted to prevent respiratory problems
Suitable for: All fibrevores
Important for: Maintaining good dental and digestive health, preventing boredom through environmental enrichment and promoting positive foraging behaviours.
Available sizes: 1kg packs
Feeding guide: Feed your fibrevore a minimum of his or her body size in Herbage every day as part of The Excel Feeding Plan.
Why Burgess Hay is so good
There are three parts to a Burgess Hay plant, all of which provide the ideal feed for herbivores. Hay for feeding small pets should contain approximately 7% protein and 30% fibre. Varieties such as Burgess Hay are better quality than Teff and Eragrostis hays in South Africa because they have a high fibre content, are more palatable and great for chewing and maintaining healthy teeth. Teff and Eragrotis hay in South Africa on the other hand is a softer, finer, less fibrous type of hay.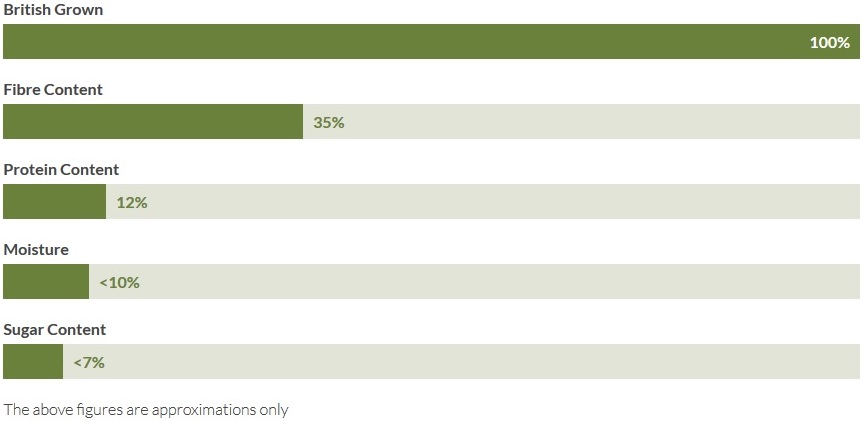 Feeding Tips
Remember that good quality hay and/or grass should make up the majority of your fibrevores' diet and should be available at all times. Fibrevores should also be fed a small amount of Excel Tasty Nuggets, A small Nature Snack and a small amount of leafy greens each day. Please talk to your vet for further information.
Nutritional Information
Analytical Constituents
Beneficial Fibre 55.0% • Crude Protein 8% • Crude Oils & Fats 1% • Crude Fibre 29% • Crude Ash 7% • Sodium 0.01% • Vitamin C 30mg/kg.
Composition
100% Barn dried grass (timothy hay)